On-Site Solution for High-Performance Concrete
RMCAO and BNQ-Certified Turnkey Solution
As an exclusive supplier and manufacturer of UHPC Ductal, as well as unique CHRONOMax and ADHEMax products, BMQ has the solution for you!
BMQ simplifies job site operations while providing quality materials and hundreds of job-site-fresh prepared mixes, no matter the size or complexity of the project.
Its high-performance and durable solutions make it possible to reopen a structure to traffic as fast as 3 hours after pouring.
BMQ simplifies job site operations
Ultra high-performance solutions
Sustainable extends service life and builds with zero waste
Reopen a structure to any traffic as fast as 3 hours after pouring
Improve the mechanical performance of new or existing structures
Access to hundreds of in-situ mixes
RMCAO and BNQ-certified solution
Only pay for what you use
Volumetric Trucks and
Pan Mixers Solution
CHRONOMax
Rapid Strength for Fast and Long-lasting Results
Specifically designed for urgent work, the CHRONOMax Standard, LX (latex) and SC (self-compacting) calcium sulfoaluminate, binder-based concrete mixes are used for structural elements, emergencies and accelerated road repairs. Thanks to its rapid development of compressive strength of 20 MPa after only 3 hours, this mix allows for fast re-openings or the application of membranes after 8 hours. Whether it's for slabs-on-grade or structures, you have the option to adjust the setting time according to your needs.
Guaranteed 20 MPa in 3 to 4 hours
Extremely fast curing time
Accelerate project schedule
Emergency repairs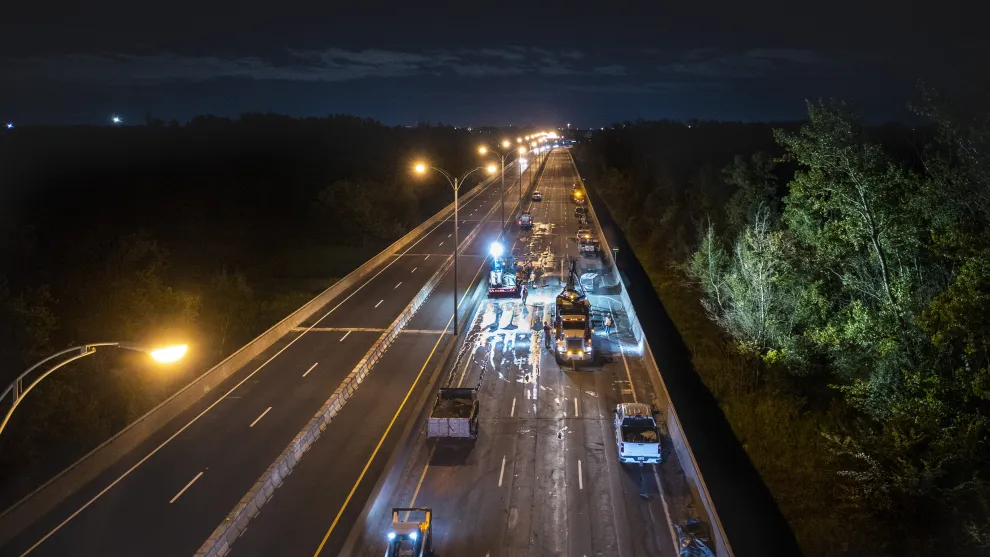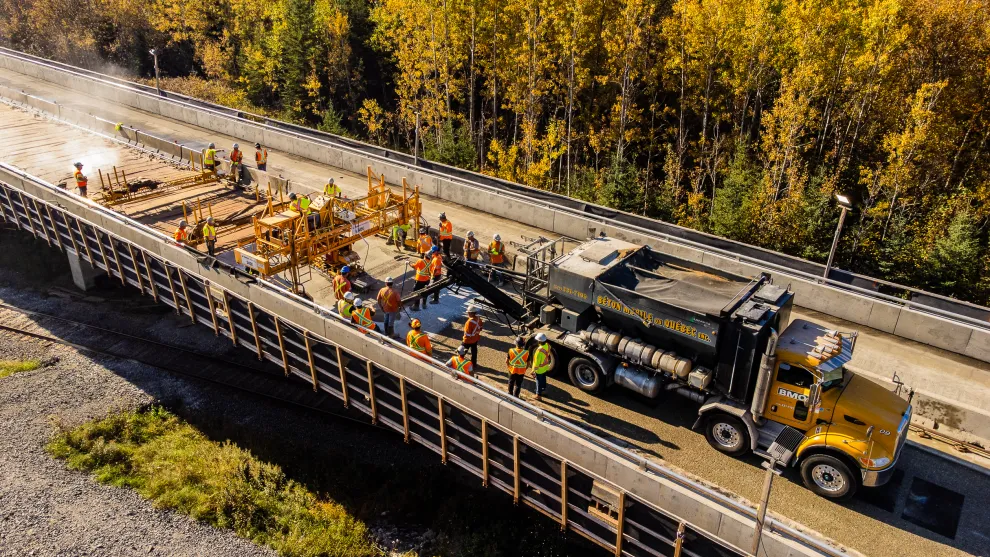 Provide high durability
High adherence to substrate
Max 300 coulombs chloride penetration
Ultra-high performance concrete (> 120 MPa)
High level of durability & mechanical strengths
Extended service life
Concrete for Transportation Infrastructure
The Concrete Mixes That Keep the Economy Moving
BMQ offers most of the standard mixtures specified by major transportation infrastructure managers, such as ministries of transportation, airport and port authorities and many others.
When the Right Tool Makes All the Difference
If your project requires accelerated concrete ("Fast Track"), self-compacting concrete, wet-mix or dry-mix shotcrete, non-shrink backfill, fibre-reinforced concrete or a custom mix, BMQ will be happy to provide the concrete formula you need, as well as our expertise, to complete your projects easily and with confidence.
Mixes to Get Your Work Done
Whether it's for pools, sidewalks, slabs, foundations, fences or other concrete work, BMQ offers a wide range of mixes for your residential, commercial and industrial projects.