When designing duct-bank systems it is important to anticipate risks and  implement preventive solutions to avoid potential outage problems. Lafarge's Thermaflow is a proprietary concrete mix that offers a range of strengths and levels of thermal resistivity for optimizing the design of duct-bank systems for predictable thermal performance and potential project cost savings. 
The challenge: Underground transmission lins require a stable thermal environment. Excessive heat can cause:
derating of cable ampacity and hot spots
reduction in cable lifespan
premature cable failure to conduit
 
Backfill material selection needs to consider:
thermal stability;
low (and accurate) thermal resistivity;
self consolidation;
precise spread, viscosity and flowability; and
local availability.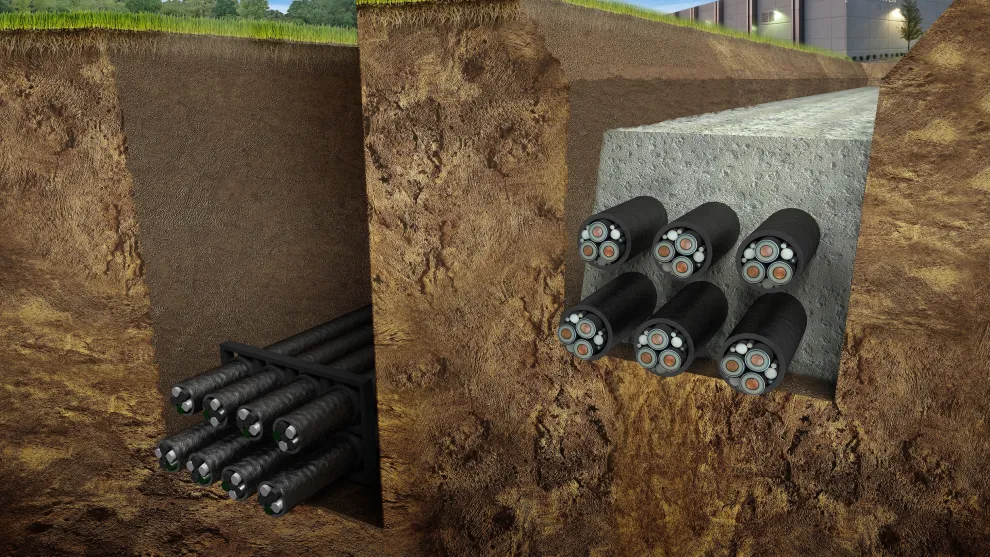 To ensure power that never stops: