INVESTING IN THE FUTURE: INTRODUCING LAFARGE CANADA'S INDIGENOUS LEADERS OF TOMORROW SCHOLARSHIP PROGRAM
Investing in the future is crucial for the progress of any society. One of the most effective ways to do this is by unleashing the extraordinary potential and promise of youth through education. This is particularly true for indigenous students, who deserve to be engaged in opportunities to build their communities. "Indigenous education is Canada's future," as the Indspire team notes and this is why we launched the Leaders of Tomorrow Indigenous Scholarship Program in Eastern Canada and in partnership with Indspire.
Together we will support indigenous students pursuing higher education in various fields, including Civil Engineering, Business, Environmental Studies, Mining, Millwright/Equipment and Operator Training. This program covers tuition fees for the duration of the recipients' course, and it is open to indigenous students from Ontario who demonstrate excellence and a commitment to their community. 
"With our previous collaborations with Indspire, I have witnessed firsthand their unwavering dedication to empowering indigenous youths through education. Through this donation, Lafarge is proud to contribute to developing future leaders who will driver the growth and prosperity of our communities"
DAVE RAMSAY,| MANAGER OF MOBILE & MINING SOLUTIONS, LAFARGE CANADA (EAST).
Image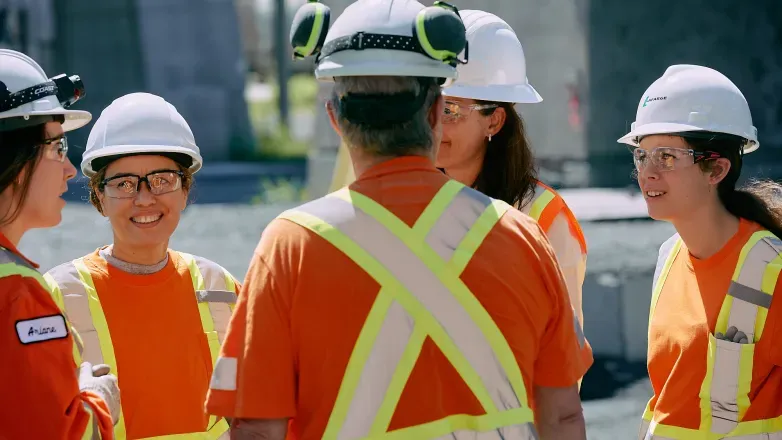 In addition to Financial support, the Leaders of Tomorrow program also provides optional job opportunities with Lafarge Canada, for the scholarship recipients, in role best suited to their educational background and interests. The goal of this program is to empower these students with hands-on experience in their field of study while also giving them the opportunity to contribute their much-needed ideas and skills to Lafarge Canada to advance progress fo people and the planet.
Lafarge Canada is committed to fostering indigenous relations, and this is one of the initiatives we have implemented to advance our commitment. By investing in education, we are not only supporting the academic pursuits of indigenous students but also creating a pipeline of diverse talent within the company.
To learn more about the scholarship and how you can apply please visit- www.indspirefunding.ca/lafarge-canada-inc
The program demonstrates that investing in education is not only a powerful way to bridge cultural divides, but also a crucial step toward building a brighter future for all.