Lafarge is committed to being the leading developer and supplier in North America of innovative asphalt products designed to optimize quality, performance, durability, and sustainability.
Duraway™ is a dense-graded asphalt mixture designed for pathways, sidewalks, parking lots, and driveways.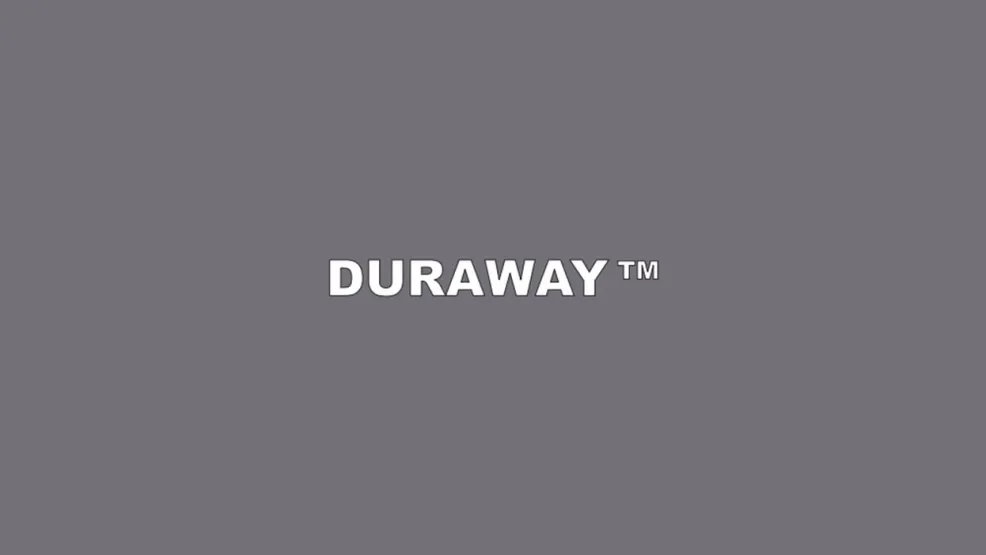 Technical Benefits of Duraway™
Lays out as a surface course, with excellent surface texture and consistent finish
High-performance mixture without segregation
Improved rut and tire scuff resistance
Easy to place and construct
Attractive and durable finish
Quick and easy to lay using conventional equipment
The aggregate particle shape and design of the stone skeleton in Duraway™ provides excellent rut resistance and improved scuff resistance, counteracting the effects of power steering on lightly trafficked areas.
Duraway™ Plus uses warm mix technology to reduce the binder viscosity and provide enhanced laying and compaction characteristics, increasing the compaction window and improving joints when hand laying is necessary.
Duraway™ Plus further enhances the laying properties of Duraway™ through warm mix technology, which provides an increased compaction window, allowing for better joint matching and overall workmanship.
Duraway™ has been subjected to a rigorous performance testing regime, providing the following performance results:
1. Maximum laboratory wheel-rut depth of 10mm after 8,000 cycles at standard PGAC high temperatures, AASHTO TP 63; and
2. Minimum fatigue resistance to failure of 40,000 cycles at 480 μm and 18 degrees C, AASHTO T 321.