Our ambition of contributing to building better cities entails not only improving the quality of life of city-dwellers but also creating value for all our stakeholders: our employees, shareholders, customers, governments and communities situated in the vicinity of our sites.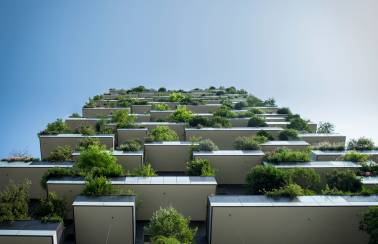 A long-standing commitment to sustainable development
For Lafarge, sustainable development is a long-standing commitment, which dates back to the Group's first Principles of Action in 1977. We are convinced that our growth and competitiveness are inextricably linked to the quality of living conditions in the places where we operate and that there can be no sustainable economic development without the preservation of nature.
While we sincerely strive for sustainable actions as a matter of what is right, Lafarge understands that in order to be successful - we must be financially sustainable.  Therefore, it makes business sense to do what is right.  We are always seeking ways to increase our environmental performance at our operations but beyond that we work to develop innovative solutions that can help design and engineering professionals achieve sustainable construction.
Lafarge Canada is changing to reflect the world around us. As part of our social license to operate, we focus on three sustainability areas: climate, circular economy and our local communities. 
Our Ongoing Commitments
Lafarge Canada embraces a culture of creativity and innovation as part of our continuous innovations to introduce more low-carbon products and solutions to our clients. Learn more about our key initiatives below:
Lafarge Canada's purpose
We can create a world where people and profits and planet go hand in hand. Thanks to our vast resource network, including technical experts and financial stability, we can lead the way in implementing and testing new technologies that fundamentally change the way we manufacture and use building materials.
Canada: the first net zero energy precast concrete homes
In partnership with the international architecture and engineering firm Stantec, Lafarge North America donated an innovative residential duplex constructed of precast concrete - with a goal of net zero energy use - to the Habitat for Humanity community of Riverdale in Edmonton, Alberta. The purpose of the project is to design and build the ultimate energy efficient housing solution that can serve as a model for future sustainable housing development.
This first-of-its-kind project in Canada will provide affordable housing for two families - and a real-world learning opportunity for Lafarge, an industry leader in innovations for sustainable construction and environmental stewardship.
Learn More
MIT Concrete Sustainability Hub (CSH)
In 2009, in response to increasing environmental concerns about the building industry, the Portland Cement Association (PCA) and Ready Mixed Concrete Research & Education Foundation partnered with the Massachusetts Institute of Technology's (MIT) Department of Civil and Environmental Engineering to perform a life-cycle study of the sustainability of concrete, and to speed up advances in concrete engineering.  This partnership is known as the MIT Concrete Sustainability Hub (CSHub).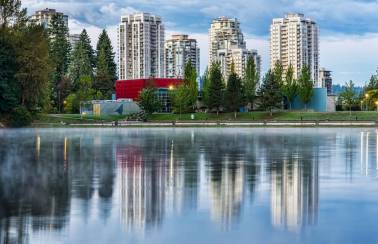 Now, after two years, the first phase of the CSHub study is complete.  The Phase I findings were detailed in three research reports: Life-Cycle Assessment of Buildings, Life-Cycle Assessment of Pavements, and The Effects of Inflation and its Volatility on the Choice of Construction Alternatives.  In each case, the findings show that despite the environmental impact of cement production, concrete has less environmental impact over a structure's life cycle than other building materials.
To-date, the study's main findings about concrete include:
Lower Greenhouse Gas (GHG) Emissions from Buildings - Researchers found that concrete homes produce lower emissions over a 60-year service life than current best-practice, code compliant wood-framed homes.  Commercial office buildings with a concrete structural frame also produce slightly lower GHG emissions over 60 years than steel-framed commercial structures.
Better Fuel Economy - Researchers found that pavements with greater stiffness offer better fuel economy.  Concrete is significantly stiffer than asphalt; in fact, asphalt pavements would have to be about 60% thicker than concrete pavement to achieve the same stiffness.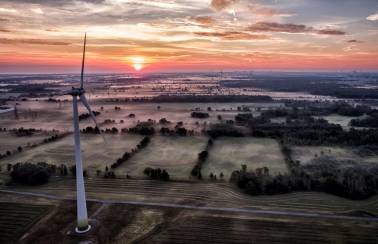 Lower Road Cost - The study found that over a 50-year timeframe, the mean real price of concrete decreases by 50%, while the mean price of asphalt increases by 95%.  So in the long run, considering the costs of maintenance and rehabilitation, concrete roads are more cost-effective than asphalt roads.
 
The CSHub is also researching ways to optimize the sustainability of the cement and concrete manufacturing processes.  The comprehensive CSHub research reports are available to the public at at the CSHub web site.  Corresponding one-page fact sheets are also available at the PCA Think Harder web site.
 
As a member company and industry leader, Lafarge is following the progress of this research at close range.