Lafarge Canada celebrates our first ECOPact project
FEBRUARY 23, 2021 - WINNIPEG, MB. – In a sign that Canadian contractors have made sustainability a priority, Lafarge Canada is proud to celebrate our first ECOPact project with Dueck Builders in Winnipeg, MB.
Dueck Builders is a Winnipeg based sustainable home builder. Energy efficiency and green building practices are at the forefront of what Dueck brings to the table. From building the first privately-built LEED certified home in Manitoba, to meeting or exceeding passive house air permeance standards in their new builds, building an environmentally conscious home is first and foremost in all of Dueck Builders' design practices.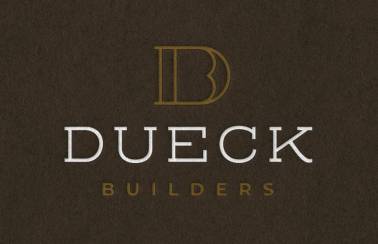 "We are a family owned and operated custom home builder focused on truly custom home designs that create a healthier ecosystem for you and the world around you. This is why we were quite pleased when Lafarge called us to let us know about EcoPact concrete," says Josh Friesen, Managing Partner at Dueck Builders. "It's a chance for us to reduce the carbon footprint of our foundations by 30%. We are very excited to use EcoPact for all of our future concrete work."
Adds Brad Kohl, CEO of Western Canada: "We know that our marketplace is evolving and that our communities are constantly seeking ways to improve. Partners like Dueck Builders give us a great showcase to highlight the benefits of ECOPact - the same performance and quality that Canadian builders need, but with reduced environmental impact. It's a win-win."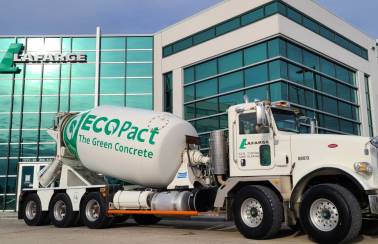 ECOPact is Canada's first "green" concrete, standing out from standard concrete thanks to blended cements and upcycled construction and demolition materials. 
"The performance doesn't change," says Tina Larson, Vice President of Manitoba & Saskatchewan. "By choosing ECOPact instead of conventional concrete, clients not only reduce carbon emissions, but build sustainability into their project right from the start. We know Dueck Builders are just the first of many who will want to go this route."