Lafarge and Carbon Upcycling Technologies Sign MOU to Reduce Carbon
CALGARY, Alberta, July 6, 2021 - LAFARGE Canada Inc. (Lafarge) has signed a non-binding Memorandum of Understanding (MOU) with Calgary-based carbon utilization company, Carbon Upcycling Technologies (Carbon Upcycling). 
The MOU allows for the potential integration of Carbon Upcycling's CO2-embedded concrete additive into Lafarge operations, while exploring opportunities to expand Carbon Upcycling's operating capacity by developing larger processing facilities.
Carbon Upcycling produces a unique additive that makes concrete both stronger and more sustainable with the ability to reduce the carbon footprint of concrete by up to 25% on a lifecycle basis. Carbon Upcycling's foray into construction materials began in 2018 through its participation in the LafargeHolcim Accelerator program, which aimed to accelerate the growth of innovations in the building materials industry. 
Image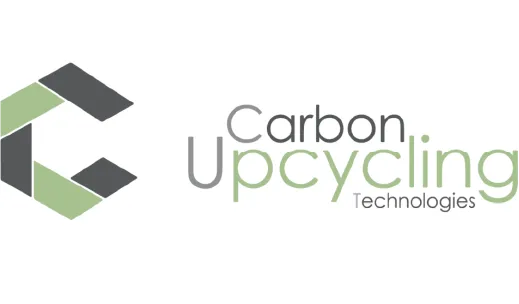 "The results we've seen with Carbon Upcycling are really promising," says Brad Kohl, President, and CEO of Lafarge Western Canada. "Across our industry, we are all driven to capture and utilize CO2 wherever we can."
"By collaborating with Lafarge we are taking a meaningful step towards providing the construction community with the tools that will define the circular carbon infrastructure and the impending Carbon Age," says Apoorv Sinha, CEO and Co-Founder of Carbon Upcycling Technologies.
This MOU aligns with Lafarge's Net-Zero 2030 pledge to accelerate green construction and combat the climate change crisis with low carbon concrete and circular economy solutions, and Carbon Upcycling's overall goal of 600 million tonnes of carbon reduction by 2030. 
About Lafarge Canada Inc.
Lafarge is Canada's largest provider of sustainable construction materials and a member of the global group, Holcim. With 6,000 employees and 350 sites across Canada, our mission is to provide construction solutions that build better cities and communities. The cities where Canadians live, work and raise their families along with the community's infrastructure benefit from the solutions provided by Lafarge consisting of aggregates, asphalt and paving, cement, precast concrete, ready-mix concrete, and road construction. Lafarge Canada can be found on Instagram, Facebook, LinkedIn, and Twitter.
About Carbon Upcycling Technologies
Carbon Upcycling Technologies (Carbon Upcycling) was formed to use the waste of today to build the materials of tomorrow by converting CO2 gas into advanced material additives. Since 2014, Carbon Upcycling has scaled its ability to utilize CO2 emissions from point sources, such as power plants, by over 10 million times in reactor size. Carbon Upcycling's carbon-enhanced additives primarily service the concrete industry, but have complimentary additives that are used in plastics manufacturing, coatings, and consumer products. Carbon Upcycling Technologies can be found on Instagram, Facebook, LinkedIn, and Twitter.
Media Contact
Kristen Marston
Communications and Marketing Manager, Western Canada
Lafarge Canada Inc.
kristen.marston@lafarge.com