Our Commitment to Cyclist Infrastructure
By partnering with all levels of government, specifiers and experts, we will support improved road infrastructure, in the spirit of a Complete Streets approach that accommodates all road users, by leveraging our expertise with construction materials and use of other industry-accepted practices.
Our contribution to infrastructure improvement
Due to a shift to urban densification in many regions across Canada, multi-modal transportation options are being studied and promoted. With more demands on limited rights of way, the "Complete Streets" approach to urban development appears to be influencing public infrastructure policy.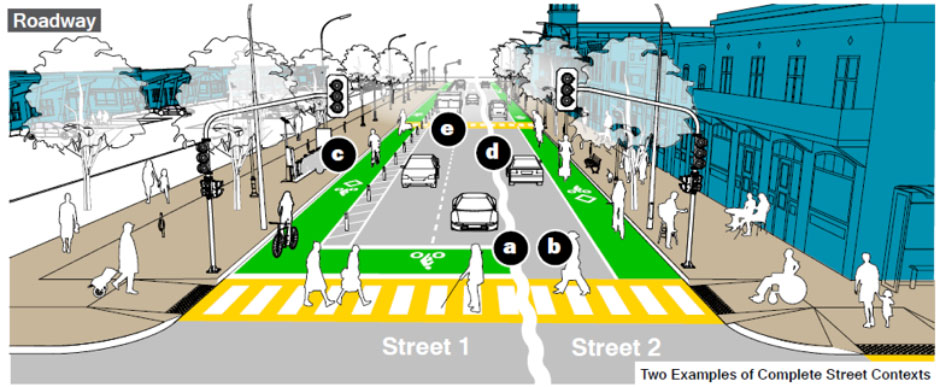 Cycling advocacy groups have been working closely with municipal and provincial governments to develop integrated cycling infrastructure in cities and towns across Canada.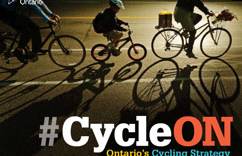 Moreover, infrastructure development remains a key focal point for many provincial planning and transportation strategies.
An excerpt from the Ontario Ministry of Transportation's 20-year Ontario Cycling Plan (#CycleON) is provided.
A copy of the Ontario Cycling Plan (#CycleON) can be found at http://www.mto.gov.on.ca/english/publications/ontario-cycling-strategy.shtml.
Planning & Public Works Departments across many municipalities are currently designing cycling infrastructure pilot projects. Municipalities are actively engaged with cycling advocacy groups on such designs.
At Lafarge Canada Inc., we believe that industry can and should play a role in helping to develop sustainable cycling infrastructure within our communities, which will benefit cyclists and motorists alike. As a result, we will commit to engaging with all stakeholder groups, including government, constructors, specifiers, cycling groups, and industry partners to help find infrastructure solutions that support the efficient movement of people and goods across Canada, while ensuring the safety of all end-users, including cyclists, motorists and pedestrians.
One example of our involvement in cycling infrastructure projects is our partnership with the Hamilton Conversation Authority for the Lafarge 2000 Trail, a 22-kilometre trail linking Dundas Valley, Christie Lake and Valens Conservation Area, and affording opportunities for hiking, skiing and cycling.
For more information, please visit:
http://www.ontariotrails.on.ca/trails/view/lafarge-2000-trail.