Driving Home the Importance of Education and Training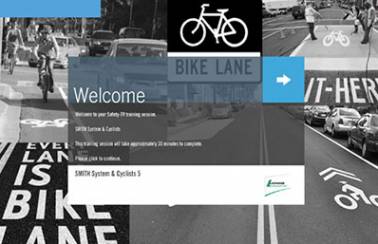 Through our research of strategies to reduce vehicle-cyclist collisions, it has become clear that while engineering improvements to large commercial vehicles can help to reduce the risk of cyclist fatalities, it does not replace the need for extensive education and training programs for commercial vehicle drivers, to ensure they are able to operate their vehicles safely.
For over the past 5 years, Lafarge Canada Inc. has employed the SMITH™ Defensive Driver Training Program, to equip all its commercial vehicle drivers with the necessary skills to anticipate possible on-road issues, and to drive defensively to prevent collisions. This training is refreshed once every three (3) years. What we have recently acknowledged, however, is that frequent refresher training and periodic evaluations are necessary to ensure that our drivers remain capable of applying these defensive driving principles in a real-world setting, and specifically while sharing the road with cyclists.
To that end, Lafarge Canada Inc. has developed and implemented a training course to supplement our SMITH™ Defensive Driver Training Program, to educate our fleet drivers on how to apply these defensive driving principles to interactions with cyclists on the roadway. The training course is provided to Lafarge employees and commercial vehicle drivers as an e-learning module.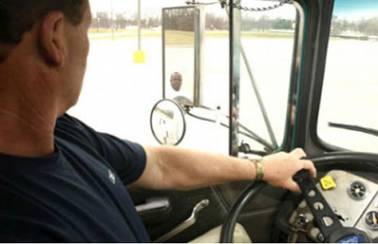 Moreover, beginning in May 2015, we have implemented an annual on-road driving assessment for all commercial vehicle drivers. Through these assessments, a certified Fleet Trainer will accompany a commercial vehicle driver during a delivery of our products to one of our customers. During this time, the Fleet Trainer will evaluate our drivers' ability to apply defensive driving principles on the road, and will provide the driver with timely feedback and suggestions on how to improve their driving skills to further reduce their likelihood of a collision. Each commercial vehicle driver must complete this assessment.
We are confident that a re-investment in our driver training programs will further reduce the risk of vehicle-cyclist collision, by ensuring our drivers are equipped with the best skills available when sharing the road with other Canadians.