We're building a world that works smarter.
We lead the largest R&D organisation in the industry, with six innovation centres, 300 researchers and 1,500 active patents. We collaborate with 40 leading academic institutions and hundreds of startups, to constantly drive innovation and digitalization to make more with less. From machine learning across our plants and logistics, to 3D printing technology and digital apps enabling sustainable roads, we're pushing the boundaries of innovation to shape a smarter, greener future for all.
Pioneering new technologies to accelerate the transition to a renewable economy: From augmented concrete to 3D printing, see how we are pioneering new technologies for a smarter world that builds more with less. Watch now.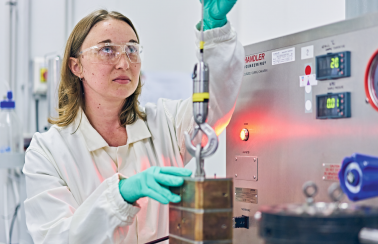 Industry leading R&D
Innovation drives everything we do. It's why we've built the largest R&D organisation in the industry with a global centre in Lyon, France, five regional hubs, and 300 skilled researchers working on over 1,500 active patents. But we can't do it alone. That's why we partner with 40 leading academic  institutions and hundreds of start-ups around the world, to enable breakthrough ideas and stay at the forefront of sustainable building.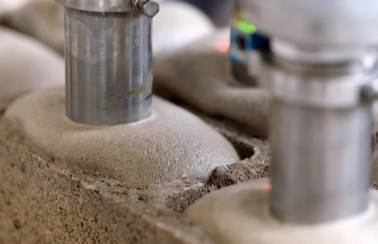 Advancing construction techniques
LafargeHolcim is driving digitalization to augment its business end-to-end, from plants and logistics to construction materials and solutions. Using technologies from sensors and drones, to datafication, artificial intelligence and machine learning we are leading the industry. Take our digital platform ORIS, developed with IBM, which enables us to optimise sustainable road construction, from design to maintenance. Or the 3D printed windmills we develop with GE and Cobod. Higher than previous windmills, this enables them to generate 25% more clean power.