AIRIUM: Insulation Redefined
Airium is innovative, safe, green, durable and affordable mineral foam insulation. Totally chemical free, this is a game changer in Canadian construction.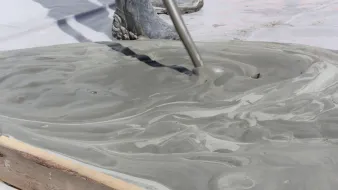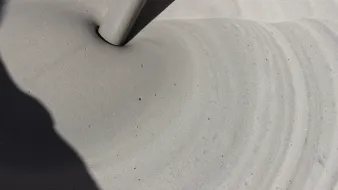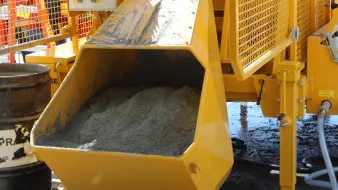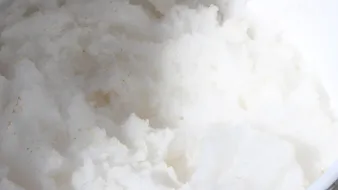 Advantages
Exceptional R-value and on-site mixing and foaming means effective thermal protection without transporting excess materials to the job site – with quick and easy cleanup by our crews. A clean smooth surface beneath your slab ensures a quality finish and high performing final product.
Completely mineral based, Airium is 100% non-combustible, with zero chemicals or VOC's. In addition, its thick layer beneath the basement slab offers the potential to reduce sub-slab drainage aggregates – reducing the cost of construction even further.
Keeping up with energy code changes means innovative solutions to exceed code requirements and reduce costs are key. Airium is easier to install, protects all rough in lines, is completely sustainable, and totally recyclable. Airium benefits our environment throughout its life cycle.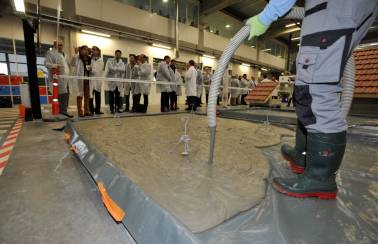 Available in select Western Canadian markets, Lafarge's expert place and finish crews install our fluid insulation product directly over drain rock via a product-specific on site pump. Within 24 hours, the Airium has flowed and hardened into crevices, voids, and around rough ins – ensuring full coverage beneath basement slabs. Our teams return and install the quality slab directly over the Airium, with smooth surfaces and quality finish. Airium can be installed with slabs on grade, walkout basement slabs, and traditional basement slabs.
Building Codes and Energy Requirements
The National Energy Code of Canada is forcing changes to building materials – both in terms of low-impact manufacturing as well as operational efficiency. Airium is leading the way by providing a cost effective, site-manufactured thermal product.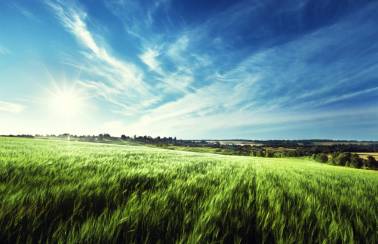 Builders who want a low-cost, high performance sub grade insulation with Airium are supported by Lafarge placing and finishing professionals. Since Airium exceeds current code requirements, our team are available to provide guidance and documentation to assist in the design, permitting, inspection and installation process.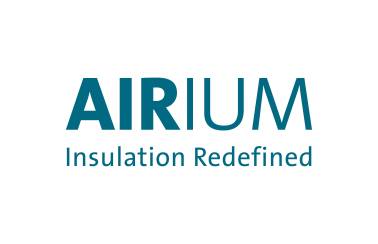 Contact
For more information and detail on Airium, and whether Airium is available in your region, contact us at airiumcanada@lafargeholcim.com